Greg and Penny Patterson had often talked about starting their own company – they just weren't sure what kind of business they wanted. Years of experience in the restaurant business and a conversation with a mentor clued Greg into the idea that people were looking for ways to buy spices. With the knowledge Greg and Penny had gained working for several catalog/e-commerce companies, they'd developed strong ideas on what business practices they wanted to put into place to build an amazing company. In early 2008, they bought the URL SpicesInc.com at an online auction for $65 and began preparations to launch SpicesInc.com.
Greg, his brother Joel, and Penny worked together for many years in eCommerce, so they had solid ideas on how to build an appealing website. Joel and Penny began constructing the website in their spare time after working their day jobs. Greg acquired all the books he could find on spices and read them cover to cover—often more than once—to become as close to an expert on spices as he could be at the time. Spicesinc.com went live in November of 2008, from a spare bedroom of their home left vacant by me, their son Rob after I went to college.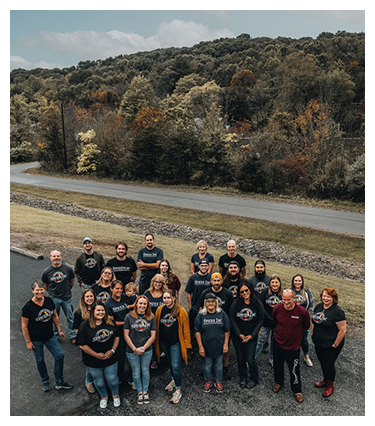 The company's core business philosophy is simple: 1) Be customer-obsessed by treating customers the way you would your grandmother. 2) Have a small, well-trained team that delivers on our commitment to fanatical customer service. Keeping our team small and cross-functionally trained requires a commitment from us; we must be diligent in finding, developing, and paying the right people to stay. This, in turn, makes us more efficient. Developing and fully engaging our staff effectively leads to lower turnover, and eliminates the wasted time, energy, and money spent on the costly process of continuously hiring and training new people. 3) Be the experts. Take an educational approach when developing content for the website. The goal is to engage visitors, who will hopefully become customers. We want them to feel like our website offers a wealth of information they can come back to again and again. 4) Reinvest profits back into the company on people, process improvements, and content development, not on marketing. 5) Do these things right and customers will keep coming back.
As the business launched my sister, Glenna, came on board and officially became employee #2. She learned the family business from the ground up and has become an integral part of running the day-to-day operations of the various production teams (order processors, blenders, grinders, production fillers, and shippers) and processes. She is now our Chief Operations Officer and has the largest team(s) in the company. 
You can imagine the challenge of trying to run a steadily-growing company in a 100-square-foot spare bedroom has its limitations. In 2010 we moved the company to our first warehouse, in Bloomsburg, PA. We had two stories and 2,000 square feet to operate in, and at the time it seemed huge. Also in 2010, Penny left her day job and came on board full time, bringing her skills in management, IT, and as a creative force to the company.
Sadly, just days before Penny was to have her first official day at Spices, Inc., Joel unexpectedly passed away. Part of his legacy is found in the very bones of this company, of which he will always be a part.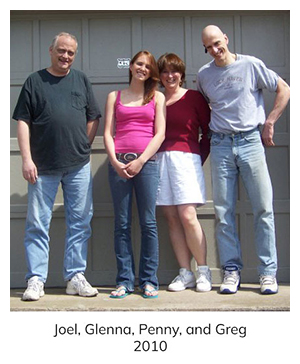 As for me, I joined the company in 2012. I originally followed in Greg's footsteps, working in restaurants in Philadelphia for several years. It took some convincing—OK, arm twisting—to leave the city and move to rural Pennsylvania, but the prospect of working shoulder to shoulder with my family was an opportunity too good to pass up. When I came on board, we were primarily a retail company. I was put in charge of customer service—well, I was the customer service department—and as time went on, we started receiving more requests to offer larger commercial sizes. We listened to our customers, and b2b is now the largest portion of our business. As the Chief Revenue Officer, I now oversee the customer service, b2b, and web development teams.
In 2016, we had outgrown our first warehouse facility and moved into our current location in Elysburg, PA. This facility is more than six times the size of our Bloomsburg location. Continued growth has allowed us to add key members to our team in the production, customer service, content development, sourcing, inventory management, accounting, and web development areas of the business.
Through this growth, we've tried to stay laser-focused on maintaining the core business philosophies of our company. We currently have 27 people on our team and we're proud that our success has been powered by our people as they are the true heart and soul of what we do.
We've added a couple of other core philosophies over the years. 1) Same-day shipping. Our goal is that 99% of all orders placed by 3:30 pm ET M-F go out the same day. 2) Real live people, not a push-button phone prompt, are here to answer the phone. If you want to call or email, we have customer service staff who are available to answer your questions in real-time. 3) Deliver on our promises. Every single time.
We look at great customer service as being simple, but not easy. To achieve this, we instill in our employees the principle that customer service is the responsibility of every person in the company and not just one department. This has made us more than a bit obsessive about maintaining our repeat customers. And it works. Today more than 80% of our sales come from recurring orders.
That pretty much brings you up to speed. We love to talk to small business owners and home cooks of all sorts so if you need something or just want to talk, drop us an email or give us a call…and yeah, we'll answer the phone during business hours.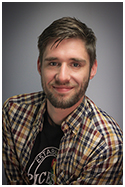 Rob Patterson
Owner and Chief Revenue Officer