Introduction
Welcome to the Spices, Inc. bulk wholesale spices page! If you've found yourself here, odds are that you own a business and you are looking to source high-quality spices for your business. We understand that choosing a spice wholesaler is a personal decision that requires a lot of planning and your most precious resource - time. So, why should you choose Spices, Inc. as your go-to for top quality dried herbs, spices, chiles, and seasoning blends? It's because we have the quality products and background to meet your needs no matter what your business is, as well as a top-notch customer service driven team dedicated to excellence with each and every order.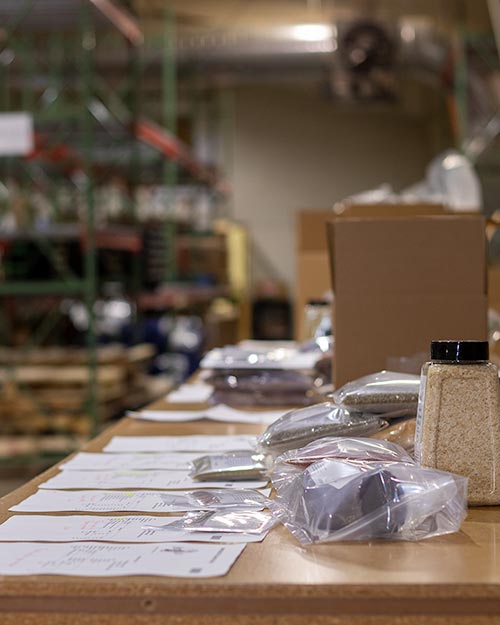 Experience
We have experience with wholesale and bulk customers from every imaginable corner of the food world. Our team has worked with gourmet food manufacturers, independent spice and tea shops, gourmet food markets, restaurants, food trucks, chocolatiers, butchers, bakeries, caterers, olive oil shops, and breweries of all sizes. Our spices are not limited to traditional retail, and have been found in things like craft beers, chile infused honey, pasta sauces, baked goods, BBQ sauces, gourmet popcorn; they've even been used to feed farm animals.
What that means for you, the potential customer, is that we have gained a ton of experience in dealing with all sorts of applications for our spices. Our spices have met the expectations of some of the most prestigious and demanding food manufacturers in the country. So if you've grown extremely frustrated with the complete lack of customer service you're receiving from your current wholesale spice supplier or you're looking to source better ingredients for those clean labels that your customers are in search of, we've got you covered.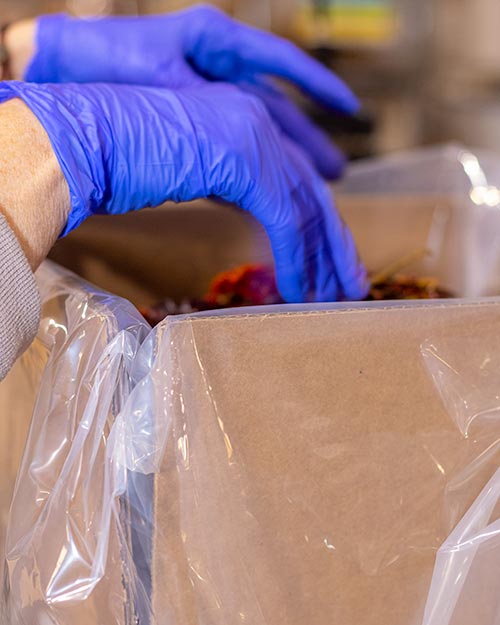 Quality
Spices, Inc. has spent countless hours researching and sourcing the highest quality spices available. We know that all food businesses have to struggle with the balance between quality and price, and often may feel the need to sacrifice quality in order to hit their projected gross profit margin. We offer competitive prices for top-quality spices, so you can reap the benefits of maximum flavor and cost-effectiveness. You won't have to compromise quality for cost, with us.
We've got your basics like black pepper, garlic, salt, onion, but we've also got a large selection of hard to find chiles, exotic spices, and other interesting finds.
In addition to sourcing the best products we can find, we grind our whole spices in-house whenever possible, ensuring that you get the freshest product we have to offer. Once a spice with high volatile oil content, like cumin, is ground, it starts to break down and affects the flavor, aroma, and even the color of a product. When you shop through most suppliers there is no telling when that item was ground (often overseas months ago). Our grinds are fresh, so when you purchase from Spices, Inc., you know your order hasn't spent weeks or months on a shelf. That ensures that you're enjoying the highest quality products every time and getting the full effect of the flavor and aroma.
We are proud of the quality of our products, and that all of our blends are blended in small batches right here in our facility. Whether you're ordering a custom blend or one of the seasoning blends we already offer you're getting a product that was looked over and blended by a real person. That gives us an intimate viewpoint to see things that companies using huge blenders might not see and helps prevent errors.
Customer Service
Lastly, the reason to choose Spices Inc is because of our fanatical dedication to customer service. Call that number at the top of the page and a real person answers the phone that can help you with anything you need. We understand many of our b2b customers need to have just in time inventory so we get 99% of all our orders received by 3:30 PM ET out the door the same day. Not only do you get the products shipped to you quickly, but you also benefit from free shipping on all orders over $50.
So far our customer service claims may sound like every other wholesale spice company in existence. There's really only one way to know if we can walk the talk. But you'll have to place an order to find out. Many of our new b2b customers start out with smaller test orders to gauge for themselves. We expect nothing less.
All of the prices for anything five pounds and above on the website is considered wholesale pricing. Rather than having separate price lists we wanted to offer our wholesale customers the added convenience of having pricing right at their fingertips all the time. This means that you can place orders online any time of day and get the best price. If you'd like to inquire about larger quantities than you see here on the site feel free to give us a call.
If you'd like to read up on our business, check out our About Us page.
If you have any questions about anything at all, don't hesitate to give us a call at 1-888-762-8642 , or email us directly at renee@spicesinc.com or sarah@spicesinc.com!
We look forward to working with you!